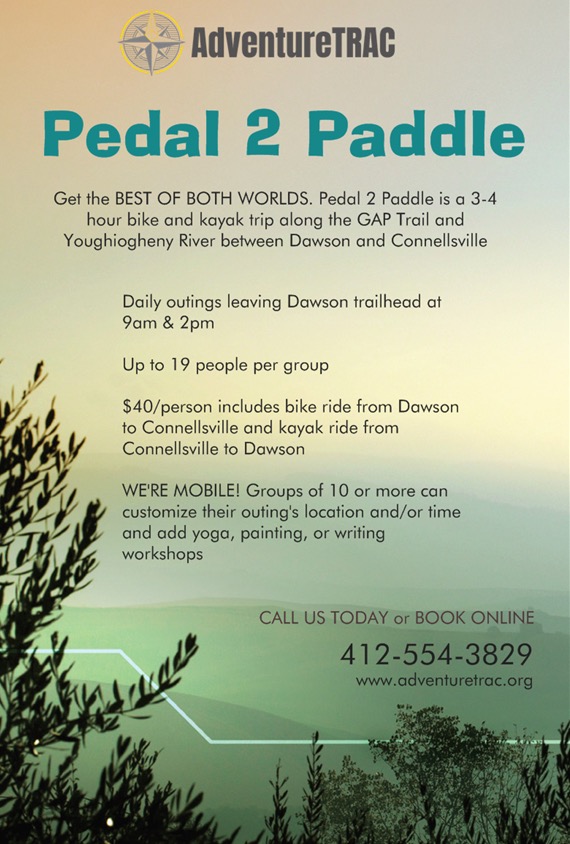 Pedal 2 Paddle outings begin at Dawson trailhead (see map below).
Please show up 10-15 minutes before your scheduled time.
Bike ride takes approximately 45 minutes to an hour.
Kayak trip takes approximately 2 hours. Must be 12 or older.
What to Bring:
Clothes that you won't mind getting wet, especally if you plan on swimming. Shoes that can get wet. I advise against flip flops. You can pack a lunch or grab something when you bike up to Connellsville to eat while you are on the river.
google maps add to website
Our Pedal 2 Paddle outings run daily from June through September. Groups of 10 or more can customize their outing's time and/or location and add activities like yoga, painting, or writing workshops. Please call to customize your outing instead of using the online booking calendar. Thank you!