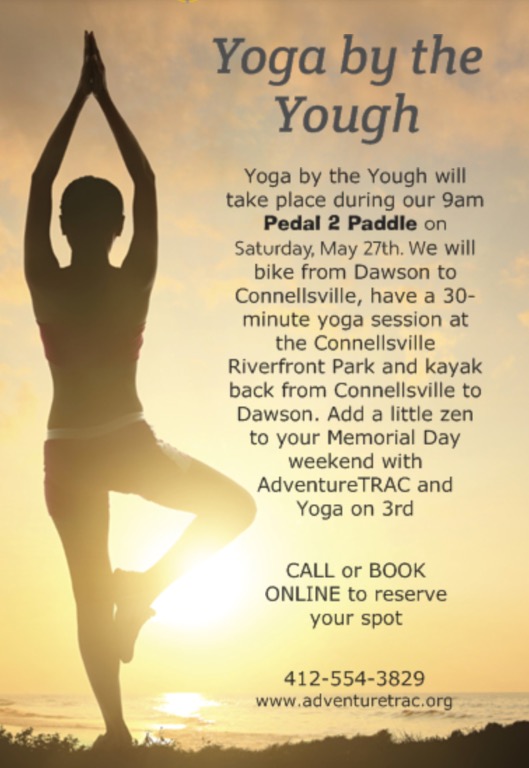 AdventureTRAC and Yoga on 3rd are teaming up for a Memorial Day Weekend Outing that is sure to get you in the right state of mind for the season.
Date: May 27
Where: Outing begins and ends at Dawson GAP trail access
Time: 9:00am to 2:00pm
Price: $48/person
Includes: All the gear (bike, yoga mat, kayak), yoga and kayak instructor/guide, water and snacks.
Dress in layers and pack a lunch for the river.
Sign up today!